Puppet 0.25.2 "Zoe" released!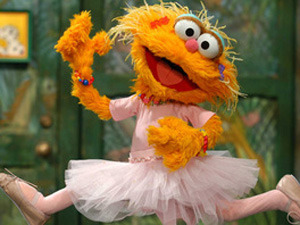 Puppet 0.25.2 - code-named "Zoe"
The 0.25.2 release is a significant maintenance release (123 tickets closed!) in the 0.25.x branch.
Thanks to all who contributed to the release and tested fixes - especially (but not limited to!) Peter Meier (duritong), R.I. Pienaar (Volcane), Mark Plaskin, Dan Bode, Alan Harder, Ricky Zhou, Christian Hofstaedtler, Todd Zullinger, Till Mass, Nigel Kersten, and especially Markus Roberts and Jesse Wolfe who worked around the clock to get the release out the door.
The release is available at:
http://reductivelabs.com/downloads/puppet/puppet-0.25.2.tar.gz
http://reductivelabs.com/downloads/puppet/puppet-0.25.2.gem
Please note that all future final releases of Puppet will be signed with the Reductive Labs key. Unfortunately, I am travelling and unable to access to the box with the release key on it or its backup. A signature will be generated for this release early next week when I return to Australia.
http://reductivelabs.com/trac/puppet/wiki/DownloadingPuppet#verifying-puppet- downloads
Please report feedback via the Reductive Labs Redmine site:
http://projects.reductivelabs.com
Please select an affected version of 0.25.2.
RELEASE NOTES
When setting aliases using the host type now use the host_alias attribute rather than alias.

Puppet now has the "manage_internal_file_permissions" option which allows you to enable or disable Puppet management of internal files, for example those in /var/lib/puppet. When "false" Puppet will NOT manage these files. Default is "true".

Cron type now supported on AIX

Mailist type is now working again

File serving permissions error messages enhanced

SELinux now supports contexts with upper case titles

When running the tests you no longer need to use RSpec version 1.2.2 but rather versions including and newer than.

The debug format message has been changed and clarified from:
debug: Format s not supported for Puppet::FileServing::Metadata; has not implemented method 'from_s'
to:
debug: file_metadata supports formats: b64_zlib_yaml marshal pson raw yaml; using pson
Puppetdoc now works with Regex node names

There are now valid and proper OIDs in the LDAP puppet.schema that are unique and registered for Puppet.

Packagers please note updated man pages including a new page for puppetqd

Fix for temporary file issues (https://bugzilla.redhat.com/show_bug.cgi?id=502881)
CHANGELOG